Dates and Rates
Available Departure Dates
Sorry no more departures available. You could get in touch with us at booking@gazef.com if you'd like to make a booking.
DAY 1
Welcome to Thailand!
Welcome to Bangkok, the capital of Thailand and a city that never sleeps and is known for its vibrant street life, beautiful temples and some of the best food in Asia.
Today we'll all be arriving and checking into our hotel where we'll have some time to unwind from our travels and reenergise ourselves,
Please make sure to arrive in Bangkok by Noon or earlier to ensure you can enjoy the itinerary of this day from start to finish.
Later in the evening we will go on a Tuk Tuk tour that will show us the beauty of Bangkok by night. We'll be visiting multiple famous sites such as temples and markets but not without filling our belly with some of the best foods the city has to offer!
Once we're done with the tour we'll be heading back to our hotel to get some much needed rest for our island adventure tomorrow.
Overnight in Bangkok (breakfast)
---
DAY 2
Off to the beach we go
Today we'll be saying our goodbyes to the mainland and we'll catch a flight to Koh Samui, the largest island in the Gulf of Thailand and a beach paradise with picturesque jungle backed beaches with some of the best boat tours in the region.
We'll have the entire day to lounge and bask in the sun of these beautiful palm-fringed beaches of this tropical island.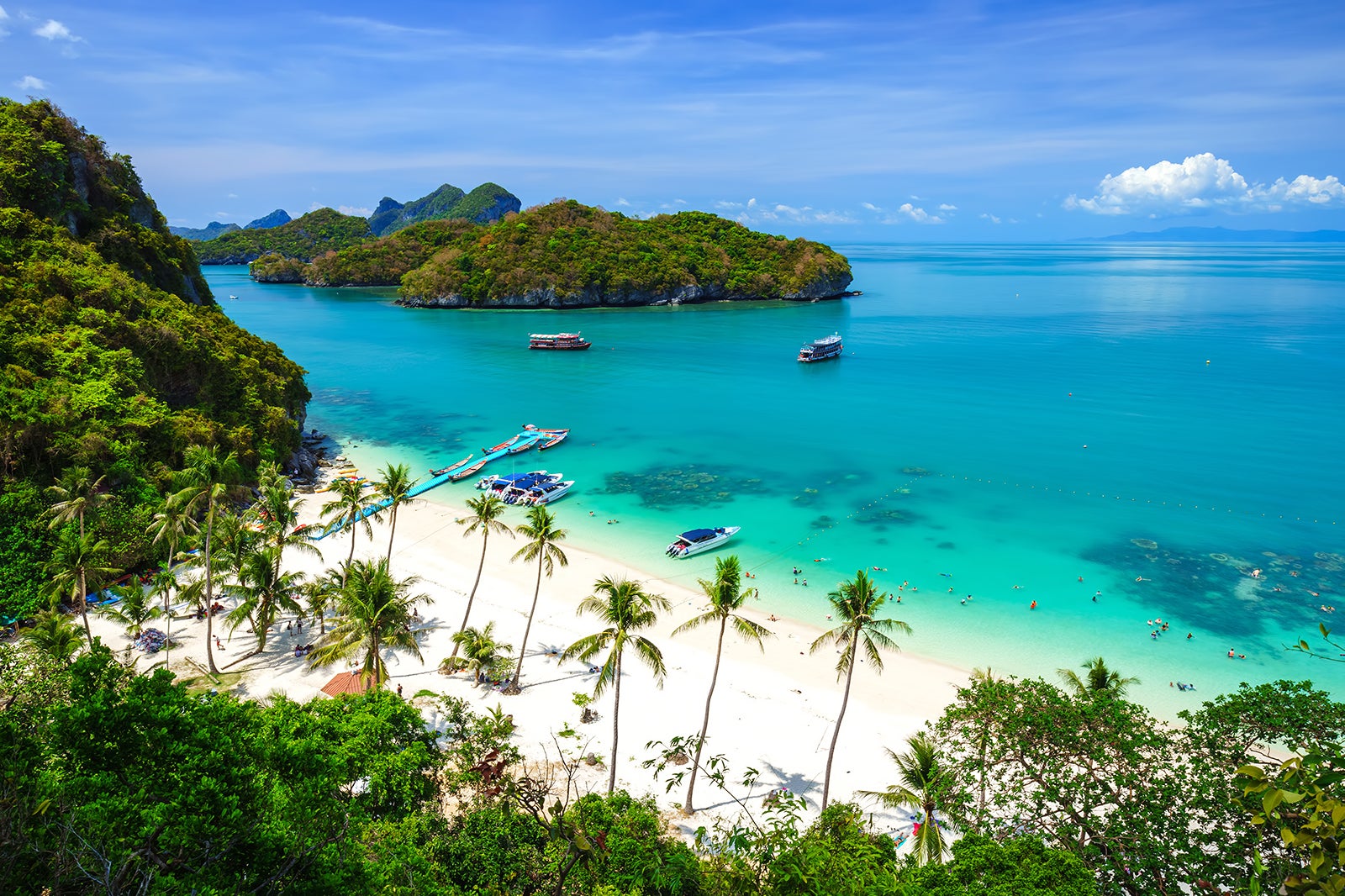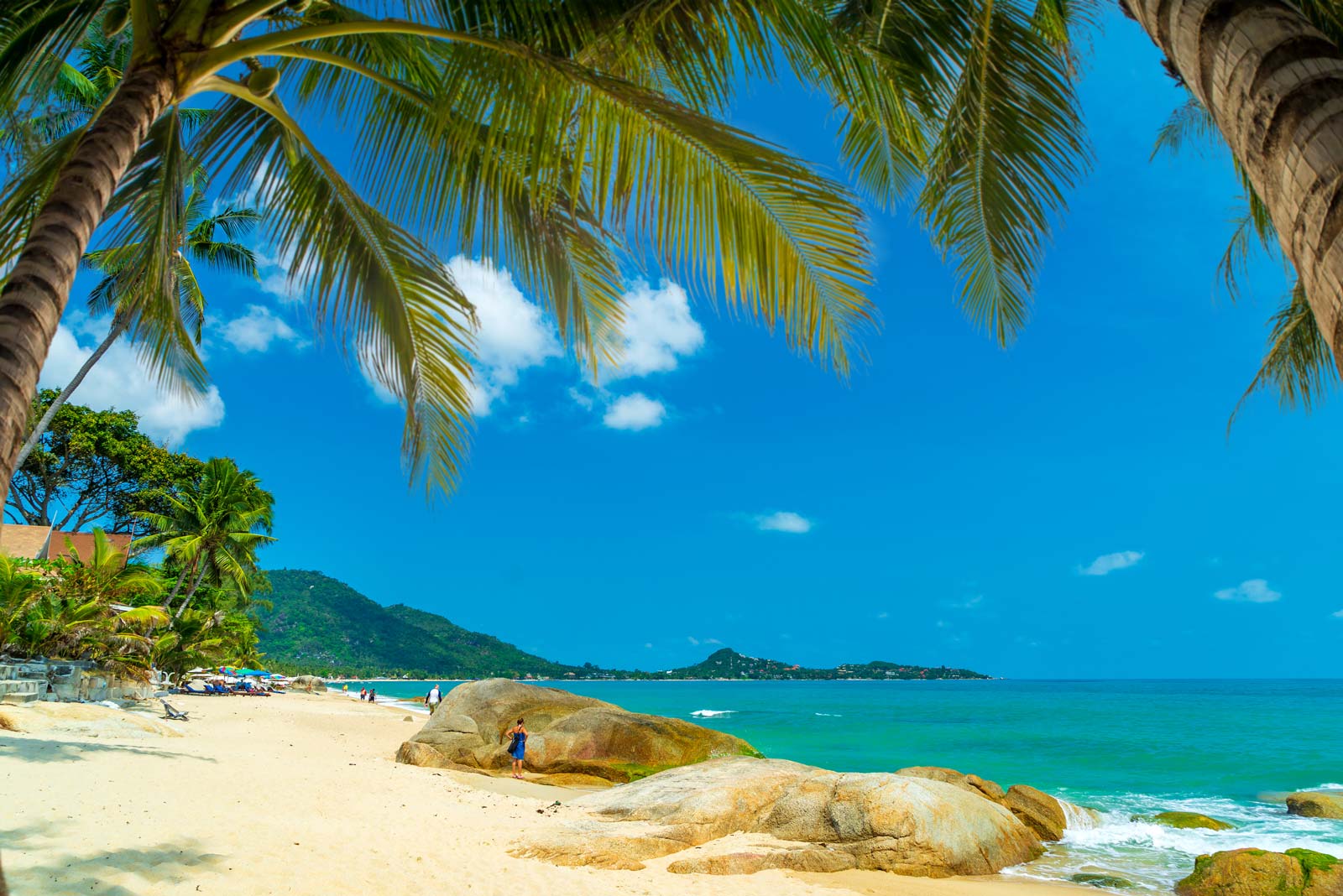 Overnight in Koh Samui (Breakfast)
---
DAY 3
Ang Thong National Park
Today  we'll be going to Ang Thong National Marine Park, one of the highlights for anyone visiting Koh Samui and a fascinating archipelago of 42 or so islands in the Central Gulf Coast of Southern Thailand.
At Ang Thong we'll have the opportunity to visit Thalay Nai or the Emerald Lake, a saltwater lake surrounded by limestone cliffs. Enjoy water activities like snorkeling, sea kayaking, get in touch with well-preserved nature of the national marine park.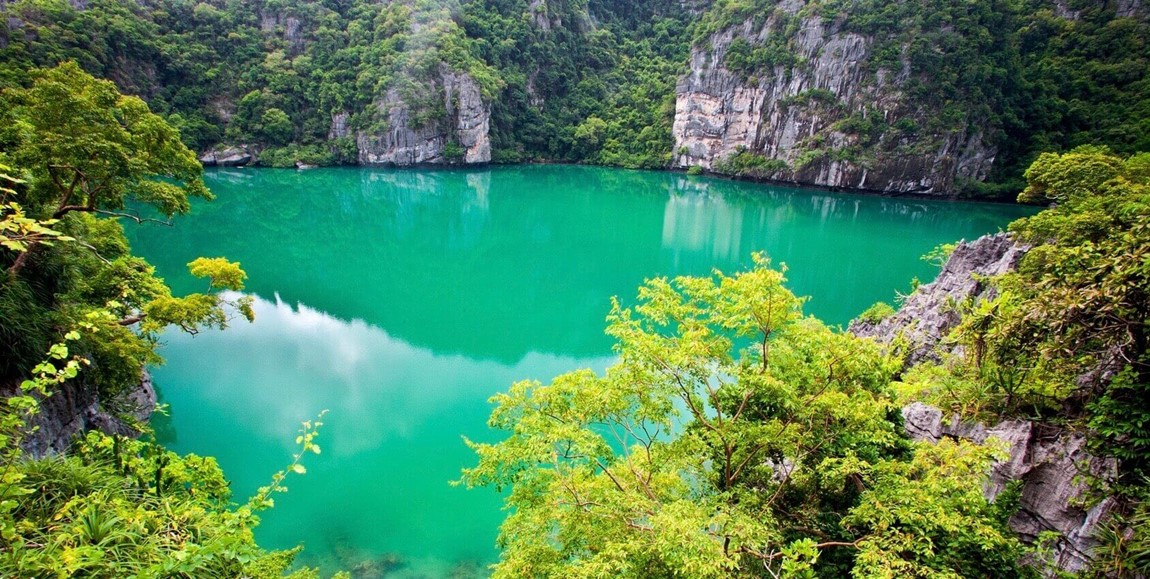 Overnight in  Koh Samui (Breakfast)
---
DAY 4
Local Thai Cooking Class
Cooking classes are a wonderful way to learn about any cultures history, traditions and incredible flavours and today we'll have the amazing chance to go on a food adventure with Thai chefs as they guide us through harvesting your own fresh herbs and vegetables to contribute to the cooking experience. In class, we'll practice Thai recipes as well as fundamental skills. Relax and enjoy this authentic culinary adventure that explores one of the worlds favourite cuisines.
 

 
Overnight in Koh Samui (Breakfast)
---
Day 5
Phantastic Phuket
Today we'll wake up early for breakfast so we can catch our flight to the phantastic Phuket.
We'll have the rest of the day to explore this vibrant sea side island city at our own pace.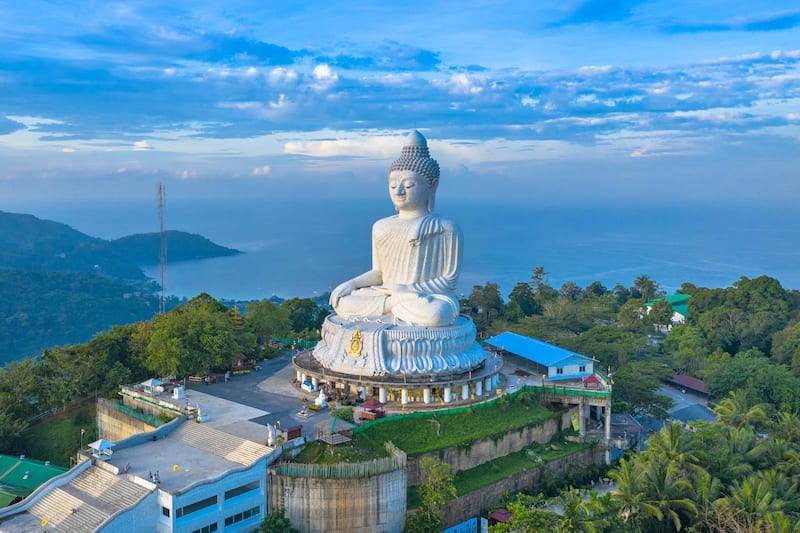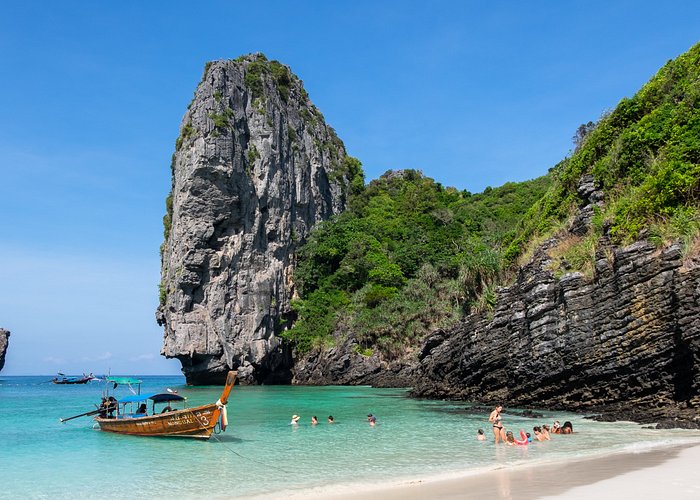 Overnight in Phuket (Breakfast)
---
DAY 6
Phi-Phi Island & James Bond Island
Today we'll wake up early for breakfast so we can catch our boat that will take us to two of the most famous islands in all of Thailand thanks to both making it to huge blockbuster movies.
Phi-Phi Island is most famous for being the setting for the Leonardo DiCaprio move "The Beach" and for how pristine and turquoise its waters are, it's natural beauty will be sure to inspire a sense of wonder in you.
James Bond Island once known as Khao Phing Kan, became world famous in because of the James Bond movie 'The Man with the Golden Gun'. Thanks to those film shots, everyone was able to see this fantastic location and this little island in Thailand found its was as a famous landmark on the international tourist map.
Overnight in Phuket (Breakfast)
---
DAY 7
Elephant Sanctuary
We've been exploring beautiful landscapes, food and beaches now we'll be getting a once in a life time experience to see the gentle giants of Asia at the Elephant sanctuary, an ethical sanctuary for these beautiful animals where they focus on rescuing elephants and giving them maximum freedom to naturally roam.
Overnight in Phuket (Breakfast)
---
DAY 8
Depart Phuket & Head Home
Sadly the trip has come to an end, so get your souvenirs and say your goodbyes before checking out.
Optional transfer to the airport for departure.